Cleaning Services in Indianapolis
Looking for house cleaning services in Indianapolis? Correa's Cleaning Service is a world-class, cleaning company that has been serving Indianapolis and the surrounding communities since 2018. Here's just a few reasons why Correa is the area's first choice for professional maid services.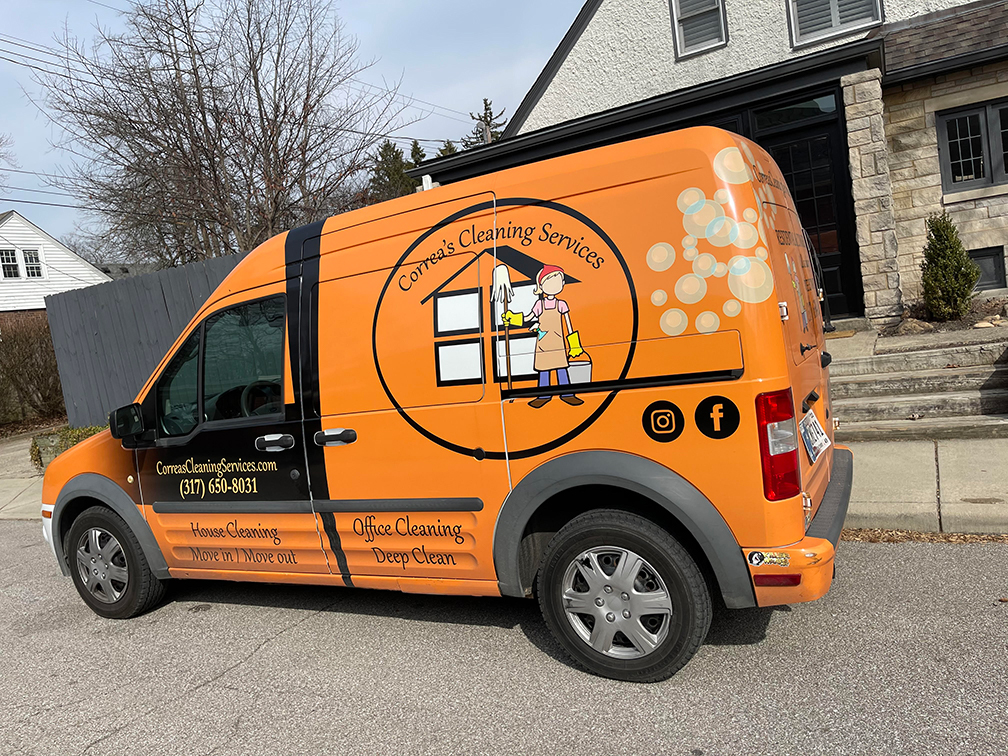 Locally Owned
Correa's Cleaning Service is family owned and operated. We pride ourselves on being trustworthy and professional and offer the best home cleaner crews and commercial cleaner teams at the most competitive rates in Indianapolis.
Because we are a part of the Indianapolis community, we take a great amount of pride in offering expertise that help make our neighbor's daily lives just a little bit easier, and a little bit brighter!
Environmentally Responsible Cleaning Products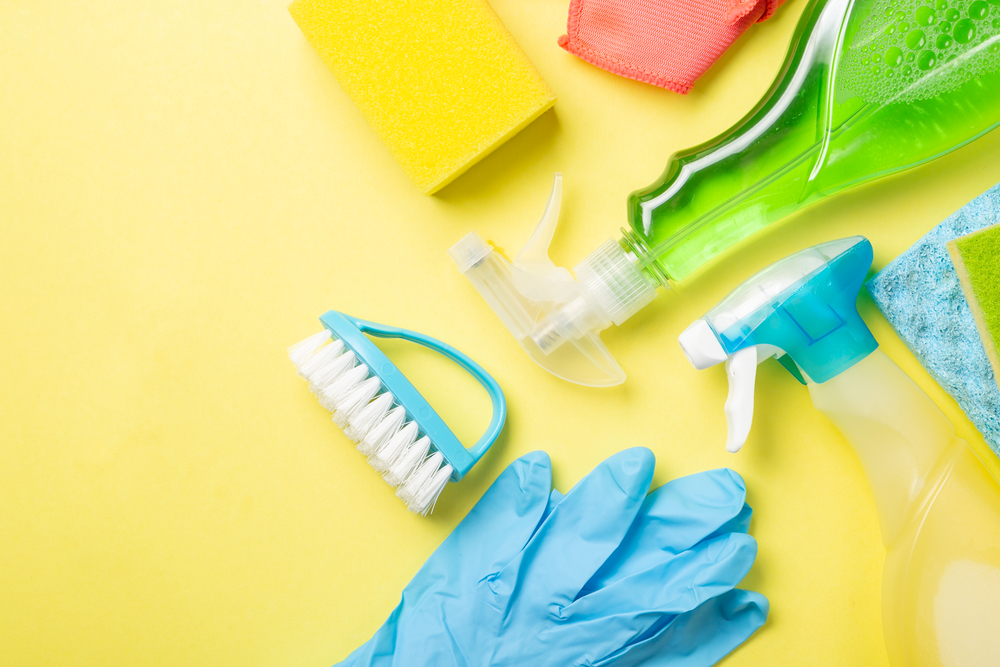 We believe it's each and every person's responsibility to do their part and take care of the environment. As a part of that mission, we use eco-friendly cleaning supplies that are safe for us, for our pets, and for the planet.
It's our goal to always detergents, materials, and equipment which follow Eco Label standards. We also work to minimize waste as much as possible, and prioritize sanitation of all our reusable products.
Special Note: Because of the recent outbreak of COVID-19, we are also providing the option for customers to select cleaners which are listed on the EPA's Registered Antimicrobial Products for Use Against Novel Coronavirus.
Professional House Cleaning Team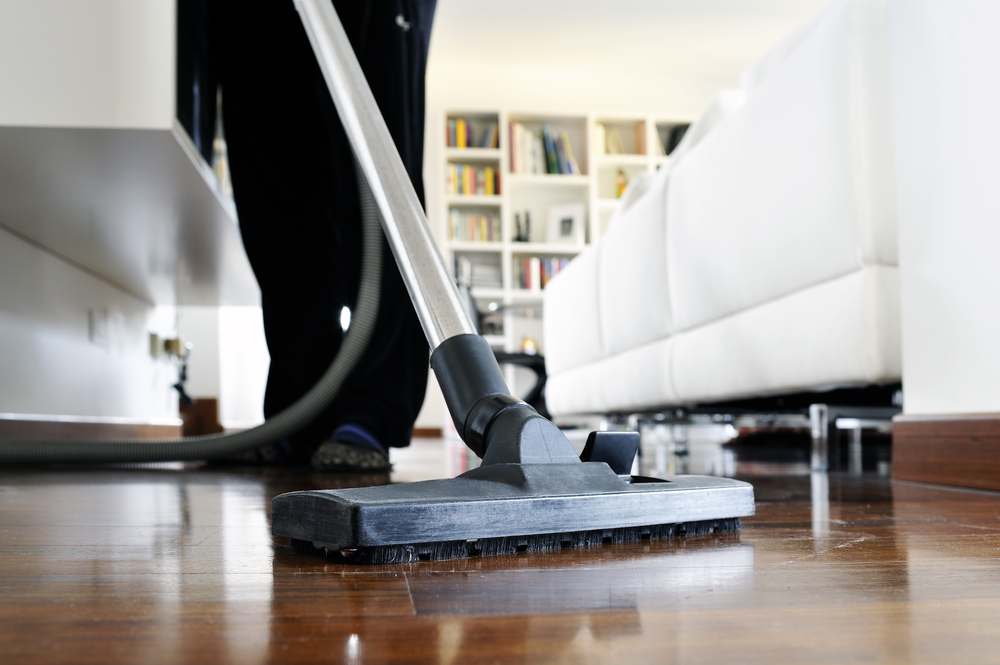 Our professionally trained staff and cleaning crews all undergo thorough background checks and review. As professionals, we prioritize the safety of home. All our employees operating in Indianapolis and the surrounding areas are insured, so you can relax knowing that your spaces and belongings are in good hands.
Home Cleaning For a Broad Range of Needs
We offer a wide range of disinfection services to help meet the needs of every family and busy schedule. From move-out cleaning and move-in cleaning to deep clean and reoccurring solutions, we've got you covered so you can do more of what you love most!
Our most common Indianapolis house cleaning services include:
Basic Cleaning. Our basic cleaning services are excellent to set up on a reoccurring schedule. Set it and forget it — then enjoy your routine maid service and come back to a clean home, every day! Many of our customers set up, weekly, bi weekly, and monthly schedules with our team.What does it include?Our basic services also include:

Making all the beds in the house
Dusting
Tidying up all hallways and staircases.
Cleaning inside the oven and fridge (on request)
Wiping down and dusting blinds and ceiling fans (on request)

Deep Cleaning. Perfect for move-out/move-in services as well as a nice reset between renters or to prep for holiday/special event clean up.What does it include?

Vacuuming carpets
Sweeping and mopping floors
Dusting and cleansing all baseboards, furniture, light fixtures and doors/door knobs
Full kitchen cleanse (exterior cabinets, countertops, appliances, sinks, range, microwave)
Full bathroom cleanse (exterior cabinets, toilet, sink, shower tub, countertops and mirrors)
Hallways
Staircases
Bedrooms (make beds, dust)

Commercial Cleaning. As a small, locally owned business in Indianapolis, we know the ins and outs of running a smooth operation. We offer professional cleaning solutions for businesses of all sizes and for all types of customers.Your business' safety, security and privacy is a priority. All our employees are insured and have gone through thorough background checks.For our repeat commercial clients in Indianapolis we can arrange to have the same crew visit each time, so you don't have to worry about people you don't recognize on the job. Give us a call and let us handle the dirty work so you can save time and focus on what you do best.What does it include?We'll dust and wipe down office spaces, desks, chairs and conference areas, as well as large office supplies and equipment. We'll also mop, vacuum, empty trash bins, and clean office bathrooms.
Window CleaningIs your space feeling a little dingier than usual? It could be that your windows need a bit of sprucing up. Sometimes a bit of elbow grease and some TLC is all you need to get your home or office feeling light and airy. Our home cleaning services also include window cleaning upon request. We understand that cleaning windows inside and out can be difficult and time consuming (especially if you have multiple stories). But our team is very skilled in all kinds of specialty cleaning.
Specialty Pet Cleaning. We love our furry friends, but they can definitely leave a mess. Leave it to us! We have all kinds of tips and tricks for washing up and getting rid of difficult pet messes and stains. We can even help show you how to minimize stains and odors in between cleanings.
Satisfaction Guarantee
We offer flat rate pricing, which means there's no hidden fees, and no cash and no fuss with our secure online payment portal. We also offer a 100% Satisfaction Guarantee. To us, the customer is our top priority. So, if you're not happy with our work, we'll refund the cost of the job completely.
About us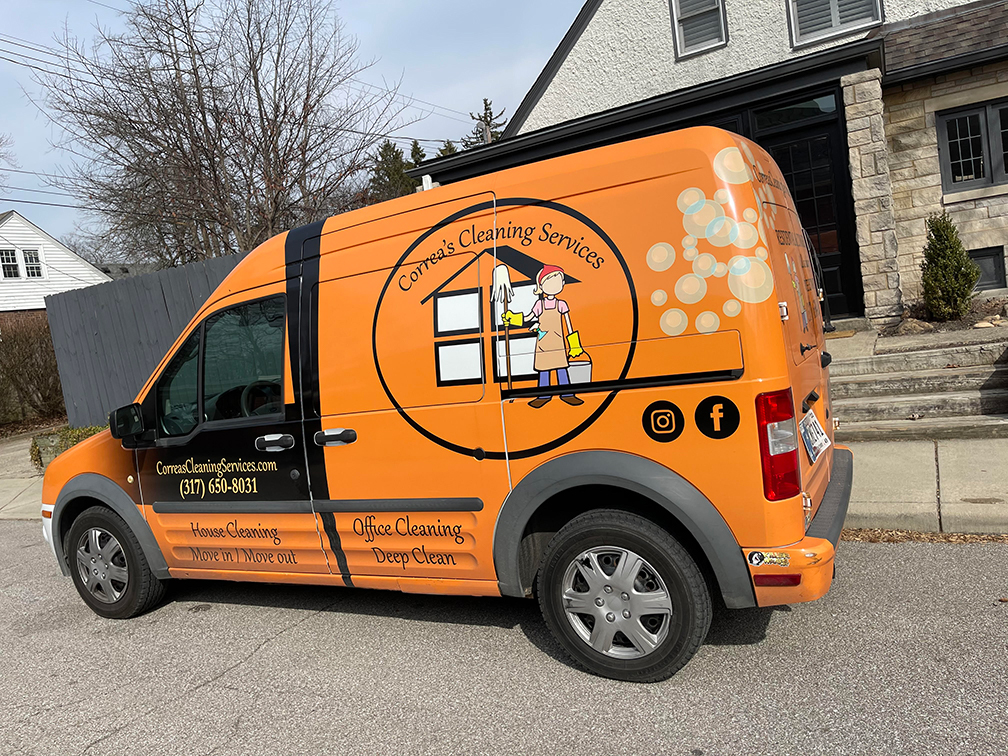 Established in 2018 by Ana Correa, Correa's set out to create an incredible, family-oriented cleaning experience for both commercial and residential clients. We pride ourselves on being trustworthy, reliable, and also offer competitive rates on our cleaning services. Whether you are looking to start a new cleaning service in Indianapolis, or switch from an existing cleaning provider, we'd love to talk to you about all your cleaning needs!