Correa's House Cleaning Zionsville, Indiana
Searching for commercial and house cleaning services with a personal touch? Correa's Cleaning Services are the go-to house cleaning and maid service experts for the Indianapolis area, including Zionsville and other nearby Indiana cities.
Here's just a few reasons Correa's have proved time and time again they're cleaning pros:
Here's a few reasons they're the go-to professional cleaning choice in the Indianapolis region:
Professional Cleaners
Correa's team is made up of expert, professionally trained house cleaners who understand the nuances of truly professional house cleaning. From treating and handling high-end or speciality carpets to using the proper solutions for certain surfaces (such as custom wood floors or cabinets) you can expect the Correa team to take care of all the details.
As professionals, Correa always prioritizes safety. All employees working in the Indiana and surrounding regions are insured, so you can rest easy knowing your spaces, belongings and fragile or invaluable items are in good hands.
In additional, Correa requires background checks for all their employees to further ensure the privacy and protection of your belongings.
This extends to commercial cleaning as well — when it comes to high-security organizations who work with sensitive information and privacy requirements, Correa is well-versed in caring for office spaces that require additional security measures. For repeat commercial clients Correa can also schedule the same crew for seamless entry and swipe-in procedures.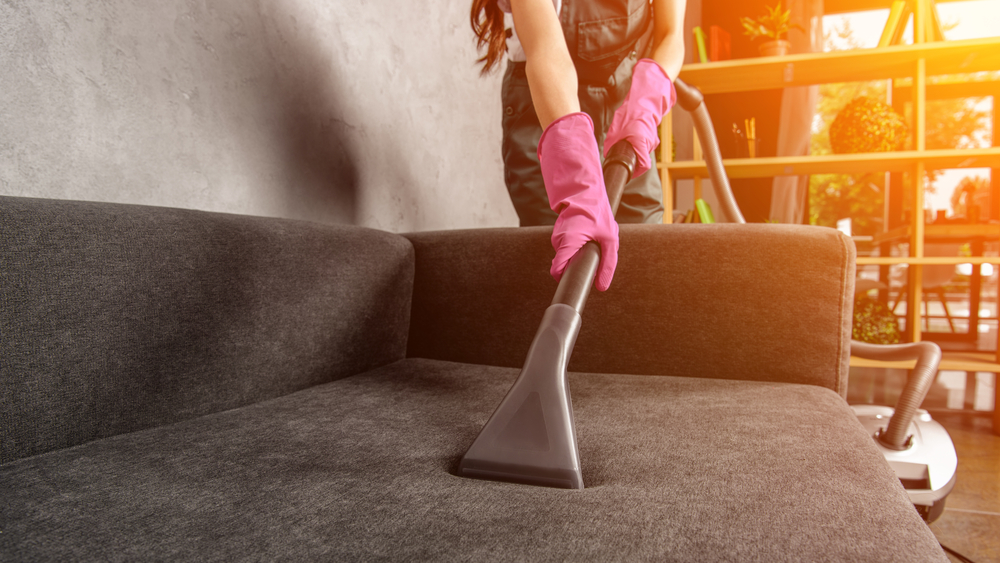 Quality, Personalized Work
When it comes to hiring the best maid service in the area, look no further — the reviews speak for themselves. Many happy customers report that Ana Correa and her team, "did a wonderful job," "were always on time," and "were extra careful around the house with at-risk family members," and "made sure to wear masks and to address COVID concerns."
Correa understands that quality goes beyond the cleaning itself — it's about the details. It's about going the extra mile and adding a personal touch. In fact, Correa believes quality service begins from the first phone call, so you can expect courteous, prompt and bilingual communication from scheduling your free estimate to a request for your first appointment.
The team also know that a clean home starts with high-quality cleaning solutions. Professionals know the right tools and products make all the difference, so they always use high-quality solutions and materials, including those that align with Eco Label standards.
Interested in green cleaning? Ask about Correa's green cleaning products which are safer, healthier alternatives to traditional chemical cleaners. Correa always brings their own supplies, and at your request, Correa can use products free of phosphates, chlorine, artificial fragrances, and artificial colors.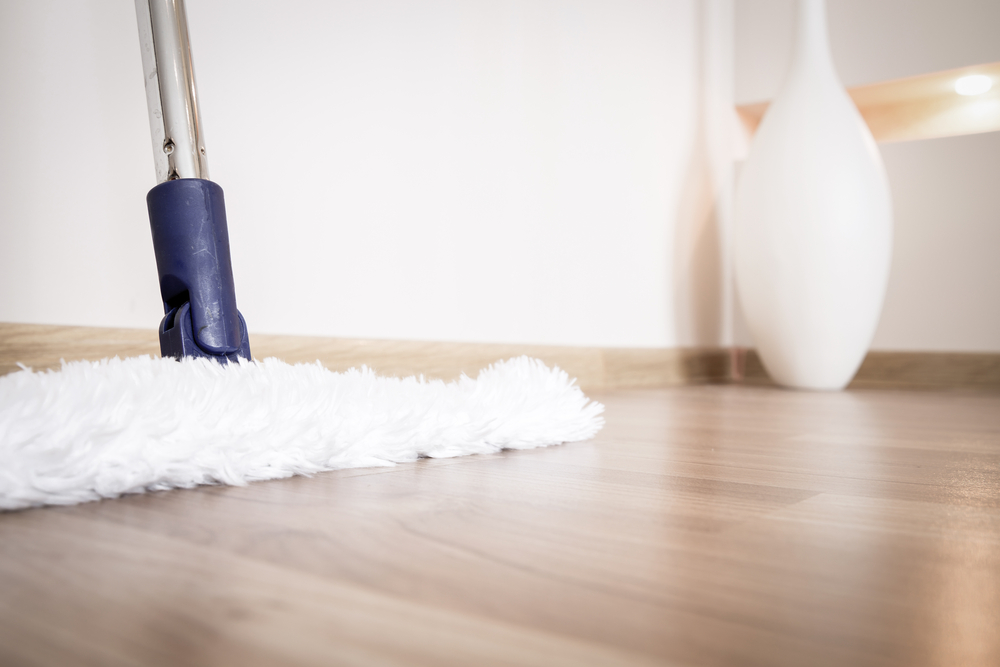 Local Cleaning Service
As a local business, Correa values making the community it resides in just a little bit better and a little bit brighter, one cleaning service at a time. Ana Correa founded Correa Cleaning in 2018, but her and her team have over 15 years of of maid service experience across the entire Indianapolis Metro area. Their reliable and trustworthy team provides both residential and commercial cleaning for:
Homes
Offices
Apartments & condominiums
Medical facilities
Gyms
Retail spaces
Schools, and more!
Weekly & Bi Weekly Cleaning
Whether you need weekly home cleanings or just the occasional dusting, the Correa team can provide customized, comprehensive house cleaning tailored to your needs. Their professional work include:
Mopping, vacuuming and sweeping of floors
Dusting of furniture and surfaces
Cleansing all appliances
Cleaning all bathrooms, including toilet, shower, tub and sink
Kitchen clean-up including surfaces, stove, and sink
Hallway cleaning and dusting
Making of beds
Emptying of trash
Included cleaning materials and tools
Commercial and residential disinfection
Additional needs as requested
The Correa team can also help share cleaning tips to help keep your space, fresher, longer between cleans and to save time. Like starting top to bottom when it comes to dusting, and how to prep a room to spend less time vacuuming.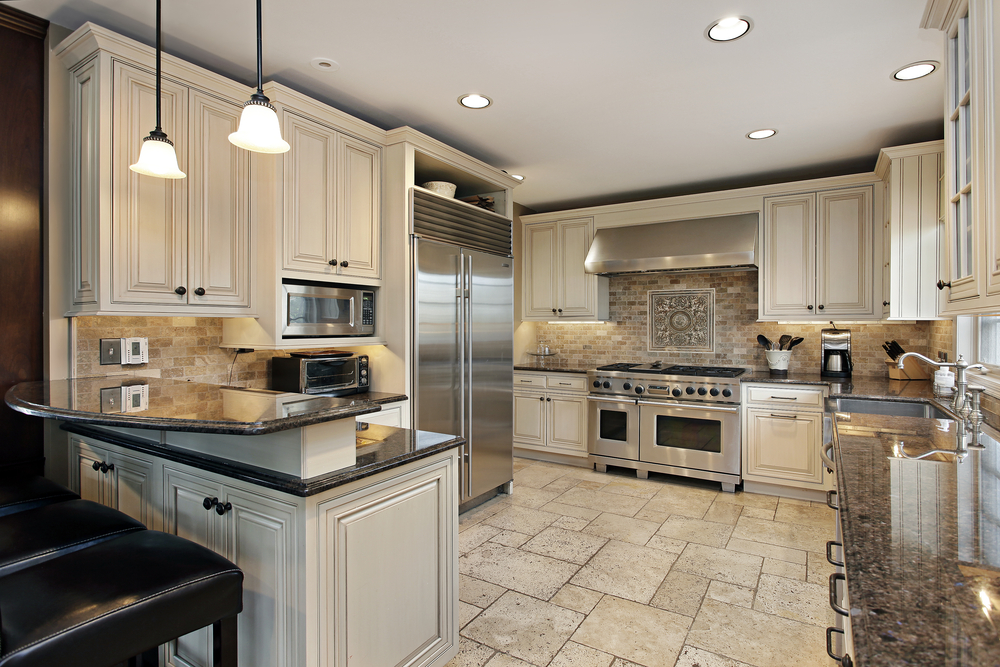 Detail & Deep Cleaning Available Upon Request
Sometimes our spaces need a little extra elbow grease, especially high-traffic areas such as bathrooms, kitchens, and easy-to-miss or hard-to-reach areas (like door frames, ceiling fans, and baseboards) and big or difficult areas, like floors, stairs and carpets.
Correa knows that some of these tough spots can really be a job, especially for older family members. So let Correa take care of those tricky and hard-to-reach areas. Call today for a free estimate that includes detailed, deep cleaning maid service, including:
Scrubbing inside and outside of the fridge
Scrubbing inside and outside of the oven
Deep cleaning for kitchen sinks
Deep cleaning for bathrooms, including stained grout, or drains
Light fixtures
Objects & picture frames
Doors, door knobs, and door frames
Changing bed linens
Blinds
Walls
Ceiling Fans
Carpet and upholstery (including treating pet messes and difficult stains)
Free Estimate
Before you schedule your first cleaning, give Correa a call for an estimate — free of charge! Prices are customized to your unique needs — you'll just need to answer a few quick questions such as:
Do you need recurring or a one-time cleaning
Contact info (including phone number and location of space to be cleaned)
How large is space (e.g. floors, total square footage, etc)
Does the space have stairs
How many bedrooms and bathrooms need to be cleaned
Solution or material preferences (such as green solutions or hypoallergenic tools)
Any areas that need special attention (some requests may be additional)
Correa also offers flat rate pricing, so there's never any surprises or hidden fees. Using their secure online system, you never have to worry about having cash on hand, so payment is seamless every time.
Customer Satisfaction Guarantee
Correa stands by their promise of high-quality service, every time. If you're not 100% happy with the job, you'll get your money back — no questions asked.
About Correa Cleaning
Established in 2018 by Ana Correa, Correa's Cleaning LLC set out to create a world-class experience for both commercial and residential clients. They pride themselves on being trustworthy, reliable, and also offer competitive rates on their maid services. Whether you are looking to start a new service in Indianapolis, or switch from an existing provider, they'd love to talk to you about all your needs!