House Cleaning Carmel Indiana
Our reliable house cleaning services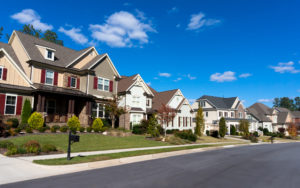 are ideal for busy clients across the Carmel Indiana area. With easy online payments, flat rate pricing, and a comprehensive checklist, our professional house cleaning services make it easy to keep your space clean and clutter-free. All of our Carmel cleaning professionals are background-checked and trained to deliver consistent high-quality services for your home or apartment. Our house cleaning services in Carmel, Indiana include:
Kitchen surfaces, appliances, floors, sink and stove
Bathroom cleaning of toilets, sinks, showers and tubs
Detailed cleaning of floors and baseboards
Mopping, sweeping, and vacuuming
Dusting of all reachable surfaces
Hallway vacuuming & dusting
Bedroom cleaning, dusting vacuuming and making of beds
Emptying of trash in every room
Cleaning materials and tools provided
Additional services as requested
Our bookings start with an online estimate to calculate the square footage and specific needs of your home. Whether you are looking for a weekly cleaning service or an occasional deep cleaning appointment, Correa's Cleaning Service can help. We clean homes, apartments, condominiums, offices, vacation rentals and more.
Comprehensive House Cleaning Services in Carmel Indiana
Correa's Cleaning Service was established in 2018 to give clients easy, consistent access to expert cleaning services in the Carmel, Indiana area. Each cleaning appointment is tailored to your needs and includes a detailed checklist of standard services for each room. Our cleaning professionals offer additional deep clean services that can be added to your weekly appointment or to a standalone booking. If it is your first time working with our house cleaning service, we will execute an in-depth review of your needs and recommend an appropriate service to make your home sparkle. Need a house cleaning service but aren't sure where to start? Book a free estimate with our experienced team.
Our Maids and Cleaning Service
We know that trust is the most important factor in finding a house cleaning service to take care of your home. Enjoy peace of mind knowing that all of our Carmel house cleaning team members are thoroughly vetted and background-checked before entering your home. All cleaning staff come prepared with the right tools and products for the job. Our highly-rated services include:
Flat rate pricing at competitive rates
Materials and tools included
All cleaning team members are background-checked
Secure and efficient online payment
100% Satisfaction Guarantee
With several years of experience with house cleaning in the Carmel area, our team is able to provide client referrals and references if requested Read our Client Testimonials or get in touch with our team to book a free estimate today.
Carmel Home Cleaning Checklists
After years of experience we have created a house cleaning checklist that ensures your home is left clean, tidy, and fresh. Once we've established the size of your home and any additional custom needs we will book a house cleaning service on a weekly, monthly, or one-off basis.
Our standard house cleaning checklist includes the kitchen, bathrooms, bedrooms, living areas, hallways, and stairs. Our flat rate pricing is based on the size of your home and considers factors including:
Total square footage of the home
Number of bedrooms
Number of bathrooms
Presence of pets
Your scheduling needs
Additional requests
Our flexible online booking and payment system means that you can easily request service based on your schedule.
Kitchen Cleaning
Weekly, bi-weekly or monthly cleanings ensure that your kitchen stays sparkling and functional. Our kitchen cleanings include a wipe down of all surfaces, appliances, floors, range, and microwave. We will also scrub the sinks and empty the garbage. Additional deep cleaning services for the interior of the oven and refrigerator can be added for a small fee.
Bathroom Cleaning
We know that the bathrooms are a key focal point when it comes to a thorough house cleaning service. During their visit our skilled team will wipe down all surfaces, clean the floors, and scrub the sink and shower. They will also clean and disinfect the toilet, remove the trash, and polish your mirrors. Additional bathroom services may be requested as needed.
Bedroom Cleaning
Our bedroom cleaning includes dusting of the furniture, table tops, mopping, sweeping, vacuuming, cleaning of the baseboards, and making of the bed. This service is perfect if you are expecting house guests or need help cleaning children's rooms.
Common Area Cleaning
Our house cleaning service helps ensure your living room, family room, dining room and hallways look their best. Our maids will vacuum and mop the floors, dust all surfaces, empty trash cans, clean mirrors, wipe down baseboards and dust all reachable lighting fixtures and switches during your appointment.
Commercial Cleaning Services
Correra's Cleaning Service offers reliable and trustworthy cleaning for your office, vacation rental, store, shared work space, or lobby. We provide regular commercial cleaning services for clients across Carmel throughout the year. Whether you need daily or weekly help cleaning your office, shared work space, or communal space we can help. During our visit we will clean the bathrooms, kitchen, hallways, conference rooms, lobby, and other areas specified during your free estimate.
Additional House Cleaning Services
We understand that every property is unique and provide customizable cleaning services to meet your changing needs. Choose from additional deep cleaning services that can be booked with your regular service:
Interior fridge cleaning
Inside oven cleaning
Blind cleaning
Ceiling fan dusting & wipe down
Need something different? Book a free estimate with your team to learn more about our custom cleaning options.
Get a Free Professional Home Cleaning Estimate
All of our cleaning services are charged at a flat rate based on the size and details of the job. We will assess the total square footage of the space, number of bedrooms, number of bathrooms, and additional requests before providing a free estimate. During your call we will also discuss the frequency of cleaning you need, as well as how to access the property and the best time of day to provide services.