House Cleaning Fishers Indiana
In Fishers, Indiana, Correa's Cleaning offers exceptional house cleaning services to meet all of your house cleaning needs. Whether you require basic house cleaning, deep cleaning, move out cleaning, or regularly scheduled cleanings, we've got you covered.
Our local house cleaners have over 15 years of experience in house cleaning in Fishers, Indiana, and will keep your home sparkling clean. With easy online booking and simple flat rates, scheduling our maid service is a breeze and will help you save money.
We provide house cleaning services for a variety of clients, including apartments, family homes, HOA's, vacation rentals, offices, and more. Our first cleaning will be a fantastic job, and we'll continue to provide great service thereafter.
Book a free quote with our team today to get your house cleaned by one of the best house cleaning companies in Fishers, Indiana.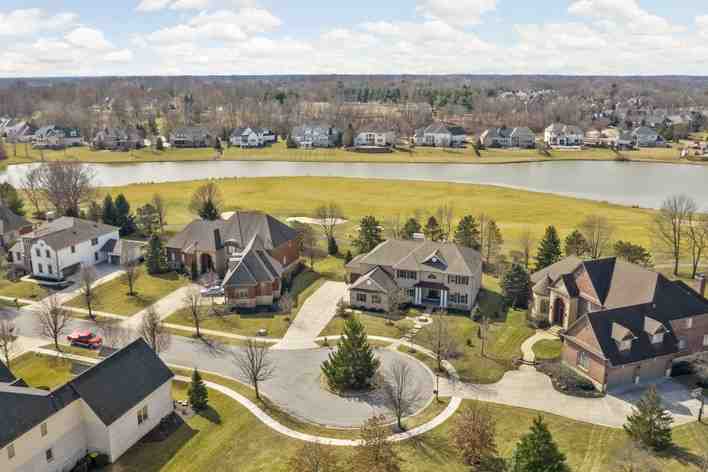 Serving Clients Across Fishers, Indiana and the Indianapolis Metro Area
At Correa's Cleaning we customize every appointment to the client's needs. We work with large families, busy professionals, seniors, new parents, students, small businesses throughout Fishers, Indiana.
Our online booking and estimating service makes it easy to set up your first appointment or to modify your schedule over time.
In addition, we provide commercial cleaning for offices, vacation rentals, and shared workspaces throughout Fisher, Indiana.
Professional Cleaning Services
Professional cleaning services are essential for anyone who wants a clean and healthy home but struggles to find the time to do it themselves.
A professional house cleaning company like Fishers Cleaners can take care of all your home cleaning needs, from regular weekly cleaning to deep house cleaning and even carpet cleaning. With their experienced and professional cleaners, you can rest assured that they will do a wonderful job of cleaning your entire home.
Fishers House Cleaners is a locally owned cleaning company that services the Indianapolis area. They pride themselves on their attention to detail and their commitment to providing a thorough and detailed cleaning of your home. Their professional cleaners are all background checked, ensuring that your home is in safe and trustworthy hands.
Additionally, they have a first visit time frame of two hours, during which they will conduct a detailed cleaning of your home, including door frames, carpets, and every nook and cranny.
If you have a busy schedule and struggle to keep up with the demands of a clean home, professional cleaning services are the solution you need.
Fishers House Cleaners can help you maintain a clean home weekly or conduct a deep house cleaning as needed, freeing up your time to focus on the things that matter most to you. Whether you need your carpets cleaned or a detailed cleaning of your entire home, they will do an amazing job of ensuring that your home is spotless and comfortable for you and your family.
So, leave the cleaning to the professionals and enjoy a clean home without the hassle.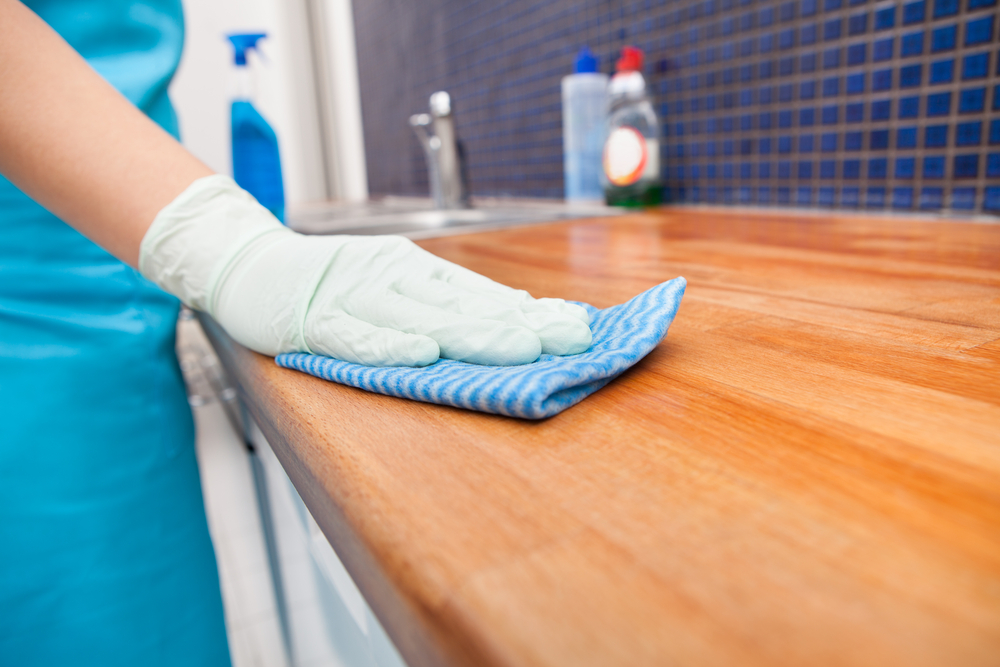 Trust Our House Cleaning Team
We know that one of the most important factors in choosing a house cleaning service is trust. All of our Fishers, Indiana cleaning staff is thoroughly vetted and background-checked before entering your home.
In addition, our team members arrive with all the tools, equipment, and supplies required to properly care for your home. This attention to detail has allowed us to grow our business in Fishers, Indiana since 2018. Our local house cleaning services include:
Flat rate bookings at competitive prices
Materials, tools, and equipment provided
All cleaning team members are background-checked
Secure and efficient online payment
With years of experience in the Fishers, Indiana area we can provide client referrals and references upon request. Read our Client Testimonials or get in touch with our team to book a free estimate today.
Our Flat Rate House Cleaning Services
We simplify the payment process by providing a flat rate based on the size of your home. During your free estimate we will assess the number of bathrooms, bedrooms, kitchen space, common areas, presence of pets and any special needs.
We offer weekly, bi-weekly, monthly, or á la carte house cleaning service to meet your unique needs. In addition, we offer flexible booking and online payments so that you'll never have to worry about keeping cash on hand or calling our offices. Our flat-rate pricing is based on:
Square footage of the property
Number of bedrooms & bathrooms
Presence of pets
Deep cleaning services (as needed)
Kitchen Cleaning
Our kitchen cleanings include a wipe down of all surfaces, appliances, floors, range, and microwave. We will also scrub the sinks and empty the garbage. Interior oven and refrigerator cleaning can be added upon request.
Bathroom Cleaning
During our visit our Fisher, Indiana staff will wipe down all surfaces, clean the floors, and scrub the sink and shower. They will also clean and disinfect the toilet, remove the trash, and polish your mirrors.
Bedroom Cleaning
Our bedroom cleaning includes dusting of the furniture, table tops, mopping, sweeping, vacuuming, cleaning of the baseboards, and making of the bed. This service is perfect if you are expecting house guests or need help cleaning children's rooms.
Common Area Cleaning
Common areas like the living room, family room, dining room and hallways are included in our Fisher, Indiana house cleaning services. Our team will vacuum and mop the floors, dust all surfaces, empty trash cans, clean mirrors, wipe down baseboards and dust all reachable lighting fixtures and switches during your appointment.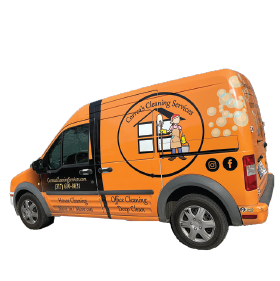 About Correa's Cleaning Services LLC
Correa's Cleaning Services LLC was established in 2018 by Ana Correa. With over 15 years of house cleaning service under her belt, Ana set out to create a world-class cleaning experience for clients across Fishers, Indiana. Get started by booking a free estimate today.