Indianapolis House Cleaning
Our Indianapolis House Cleaning Services
We provide reliable house cleaning services for clients across Indianapolis. All of our cleaning professionals are background-checked and trained to deliver reliable, high-quality cleaning for your home or office. Our easy online booking system makes it simple to schedule your commercial cleaning service or weekly house cleanings. We offer free cleaning estimates for weekly, monthly, or one-time cleaning services. Our team of professional maids and cleaners offer support with:
Kitchen surfaces, appliances, floors, sink and stove
Detailed cleaning of floors and baseboards
Mopping, sweeping, and vacuuming
Dusting all surfaces
Bathroom cleaning including toilet, shower, tub and sink
Hallway cleaning and dusting
Making of beds
Emptying of trash
Cleaning materials and tools provided
Commercial and residential disinfection
Additional services as requested
Whether you are looking for a regular cleaning service or need occasional support with your home or business, Correa's Cleaning Service can help. We clean commercial and residential properties throughout Indianapolis, including:
Homes
Apartments
Condominiums
Offices
Stores
Vacation Rentals
Shared workspaces
Lobbies and waiting areas
Book a free cleaning estimate today or read more about our Services here.
Home and Office Deep Cleaning Services
Correa's Cleaning Service offers customized deep cleaning services for our Indianapolis clients. These services may be scheduled alongside your weekly or one-off appointment. Our cleaning professionals offer deep cleaning options for your oven, fridge, blinds or ceiling fans. Need a house cleaning service but aren't sure where to start? Book a free estimate with our experienced team. We will discuss the size of your property and your individual needs before presenting a cleaning solution that works for your space and budget.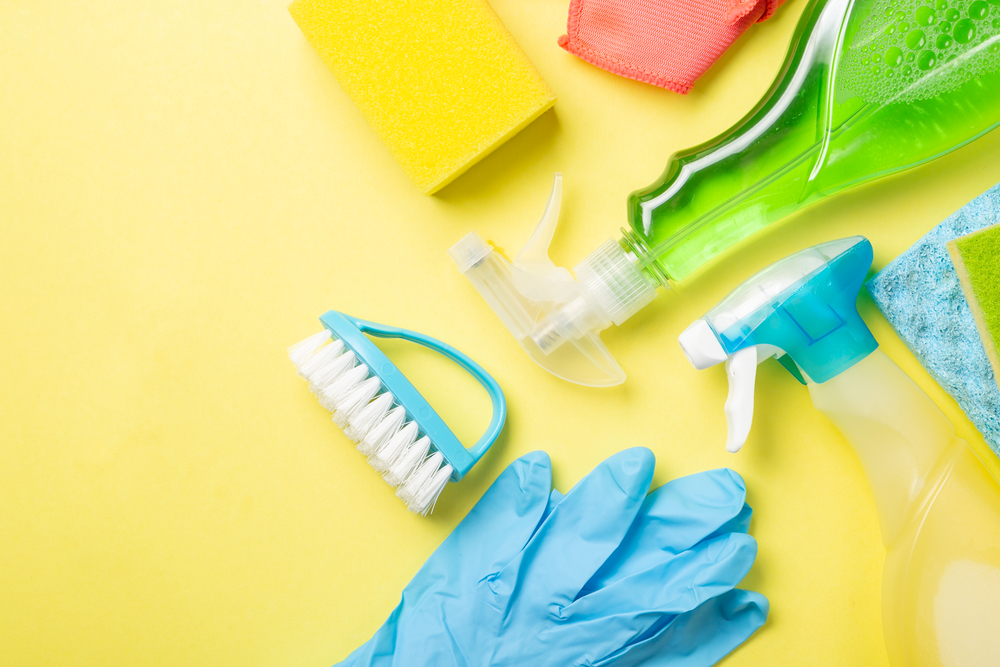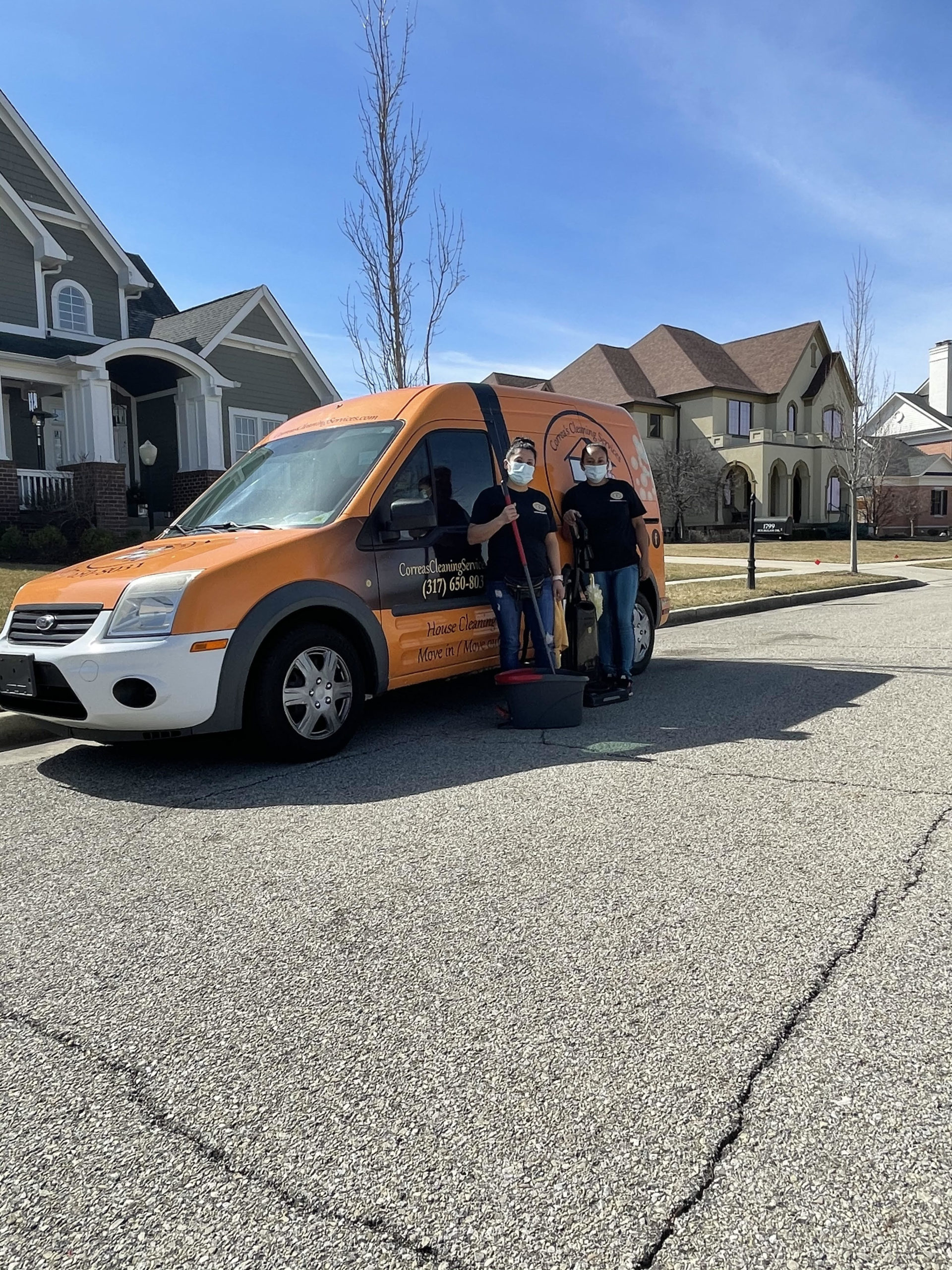 One of the most important factors in choosing a cleaning team is trust. When booking with Correa's Cleaning Service you'll enjoy peace of mind knowing that all of our Indianapolis maids and cleaning staff are thoroughly vetted and background-checked. Since 2018 we have made our reputation on offering the best in quality and customer service. All cleaning staff come prepared with the right tools and products for the job. Our highly-rated services include:
Flat rate pricing at competitive rates
Materials and tools included
All cleaning team members are background-checked
Secure and efficient online payment
100% Satisfaction Guarantee
With years of experience in the Indianapolis area we can provide several client referrals and references based on your requests. Read our Client Testimonials or get in touch with our team to book a free estimate today.
Your home is your oasis- let Correa's Cleaning Service take care of the details with regular house cleaning services. We cater to clients across the Indianapolis area by delivering weekly,  bi-weekly, monthly, or á la carte cleaning care. Our house cleaning service includes the kitchen, bathrooms, bedrooms, living areas, hallways, and stairs. Our flat rate pricing is based on the size of your home. During your free cleaning estimate we will confirm the size of your property, including:
Total square footage of the home
Number of bedrooms
Number of bathrooms
Presence of pets
Your scheduling needs
Additional requests
Our flexible online booking and payment system means that you can easily request service based on your schedule. Get started by booking today!
The kitchen is the heart of the home and often takes the most wear and tear. Weekly, bi-weekly or monthly cleanings will keep your kitchen in top shape. Our kitchen cleanings include a wipe down of all surfaces, appliances, floors, range, and microwave. We will also scrub the sinks and empty the garbage. Additional deep cleaning services for the interior of the oven and refrigerator can be added for a small fee.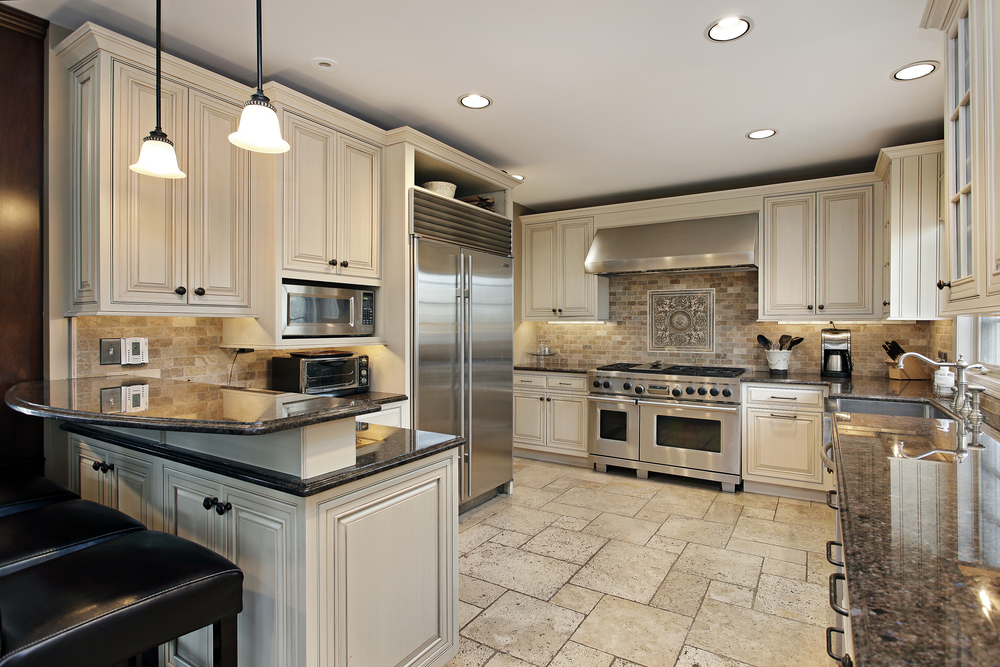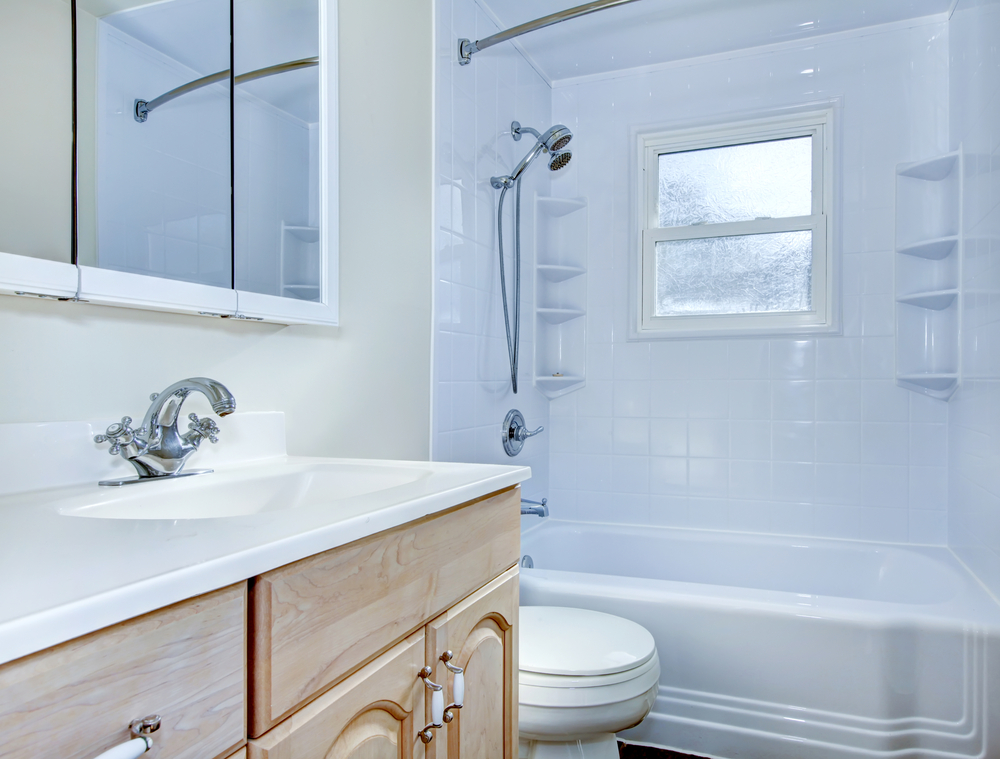 Keep your bathroom sparkling, sanitized, and smelling clean with our bathroom cleaning services. During their visit our skilled maids will wipe down all surfaces, clean the floors, and scrub the sink and shower. They will also clean and disinfect the toilet, remove the trash, and polish your mirrors. Additional services may be requested as needed.
Our bedroom cleaning includes dusting of the furniture, table tops, mopping, sweeping, vacuuming, cleaning of the baseboards, and making of the bed. This service is perfect if you are expecting house guests or need help cleaning children's rooms.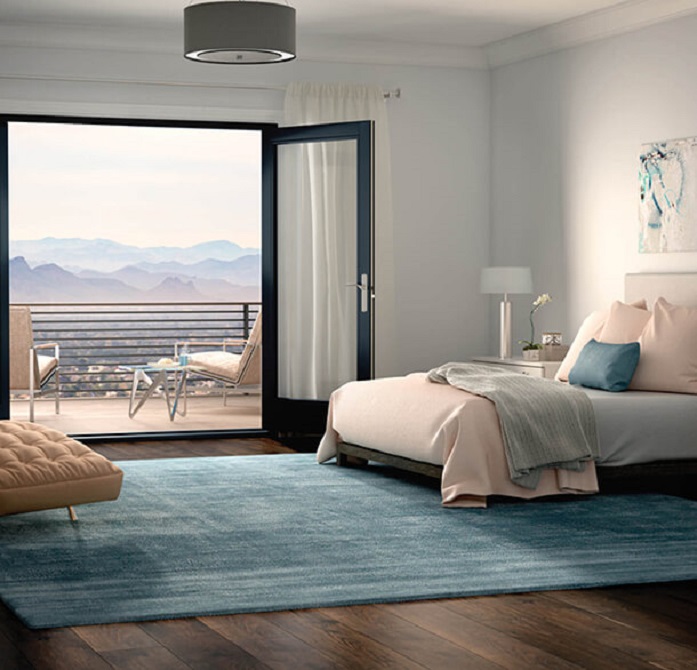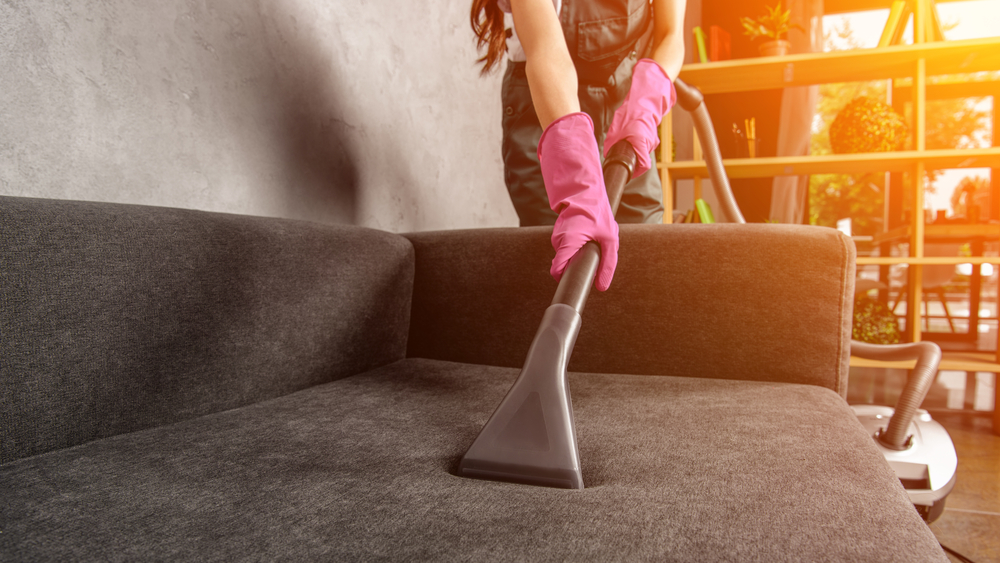 Our house cleaning service helps ensure your living room, family room, dining room and hallways look their best. Our maids will vacuum and mop the floors, dust all surfaces, empty trash cans, clean mirrors, wipe down baseboards and dust all reachable lighting fixtures and switches during your appointment.
Commercial Cleaning Services
Correar's Cleaning Service offers reliable and trustworthy cleaning for your office, vacation rental, store, shared work space, or lobby. We provide regular commercial cleaning services for clients across Indianapolis throughout the year. Whether you need daily or weekly help cleaning your office, shared work space, or communal space we can help. During our visit we will clean the bathrooms, kitchen, hallways, conference rooms, lobby, and other areas specified during your free estimate.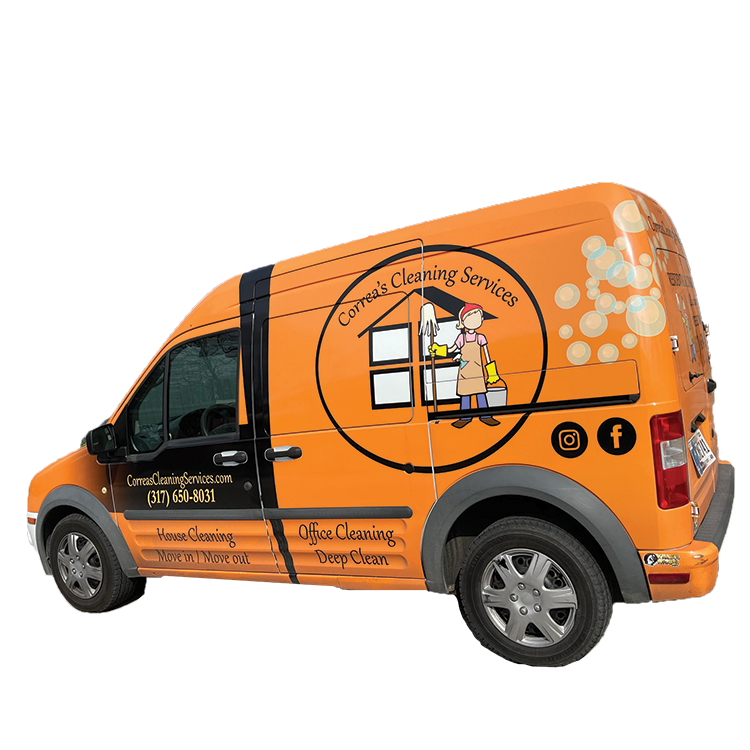 We understand that every property is unique and provide customizable cleaning services to meet your changing needs. Choose from additional deep cleaning services that can be booked with your regular service:
Interior fridge cleaning 
Inside oven cleaning
Blind cleaning 
Ceiling fan dusting & wipe down
Need something different? Book a free estimate with your team to learn more about our custom cleaning options.
All of our cleaning services are charged at a flat rate based on the size and details of the job. We will assess the total square footage of the space, number of bedrooms, number of bathrooms, and additional requests before providing a free estimate. During your call we will also discuss the frequency of cleaning you need, as well as how to access the property and the best time of day to provide services.
Get in touch for a free estimate for residential or commercial cleaning.
With 15 years of experience in the cleaning industry, Ana Correa set out to create a world-class cleaning experience for clients across Indianapolis. Her team provides both house cleaning and commercial cleaning services for small and large properties. Correa's Cleaning Service is built on a reputation for trust, reliability, quality and customer service.