Office Cleaning Carmel Indiana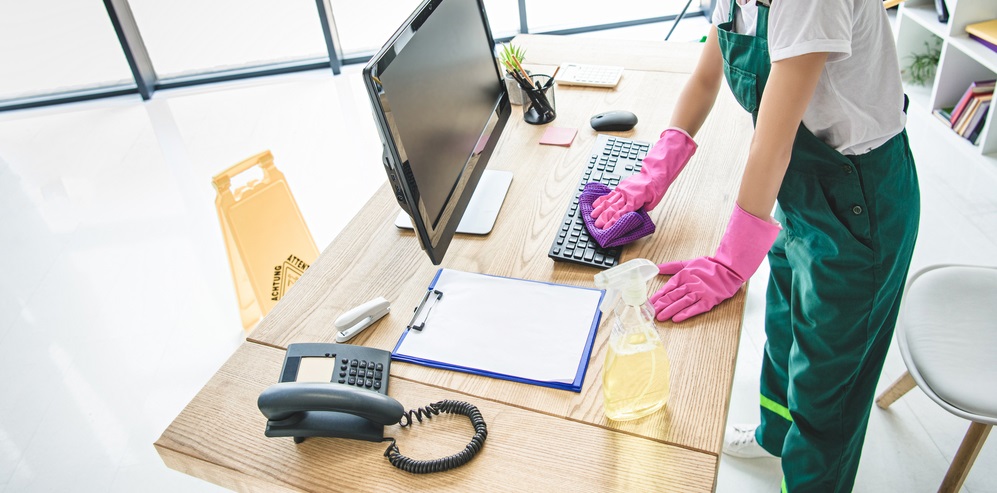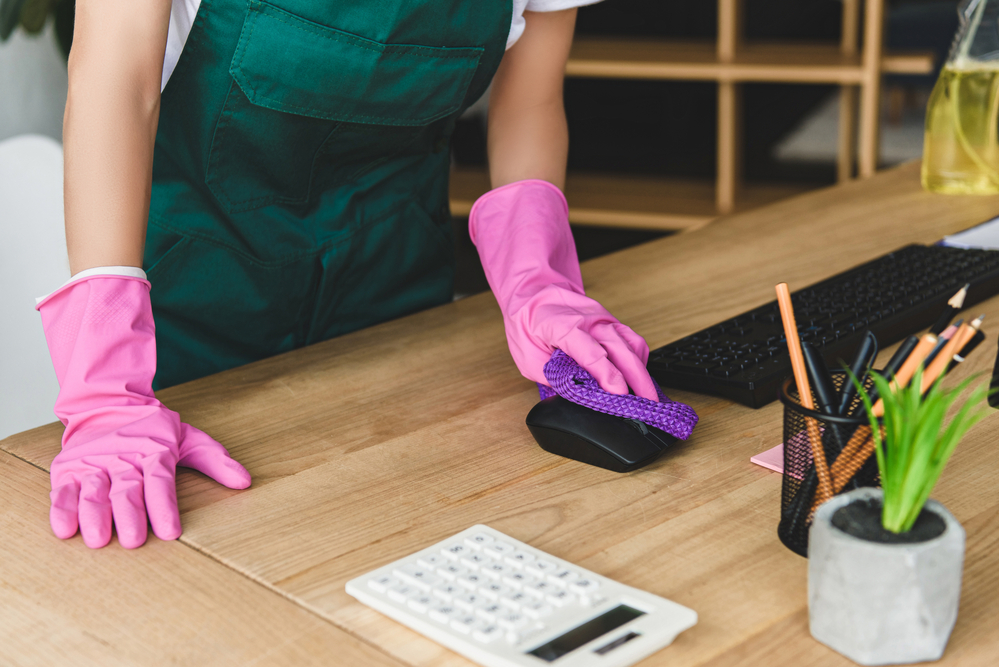 Enjoy reliable office cleaning services for your business in Carmel, Indiana. Our team provides easy online scheduling and payments, flat-rate pricing, and a comprehensive checklist of cleaning services. All of our Carmel, Indiana cleaning professionals are background-checked and trained to deliver quality services with every visit. Our office cleaning services in Carmel, Indiana include:
Common areas, entryways and work spaces
Kitchen surfaces, appliances, floors, sink and stove
Bathroom cleaning of toilets, sinks, mirrors, and floors
Detailed cleaning of floors and baseboards
Mopping, sweeping, and vacuuming of all areas
Dusting of all reachable surfaces
Emptying of the trash 
Cleaning materials and tools provided
Additional services as requested
Our team comes equipped with all of the necessary tools and materials so you don't have to worry about stocking your supplies. And our simple flat-rate pricing makes payments and invoicing a breeze. Our office cleaning services are scheduled in evenings, mornings or weekends depending on your company's needs. Get started with an online estimate or ask our team about special services or requests.
Comprehensive Business Office Cleaning Services
Since 2018 Correa's Cleaning Service has been providing quality cleaning for offices, coworking spaces, lobbies, and retail locations across Carmel, Indiana. Each booking is tailored to the unique needs of your office space. In addition, we offer deep clean services that can be added to your weekly appointment or to a standalone booking. Before your first appointment we will provide a detailed estimate and checklist of services so you know what to expect. We clean:
Small & large offices 
Retail spaces
Coworking spaces 
Lobbies & common areas
An Indianapolis based cleaning team you can trust - serving Carmel, Zionsville, and Fishers
Our cleaning professionals act as another part of your business. Each team member is thoroughly vetted and background-checked before entering your office. All cleaning staff come prepared with the right tools and products for the job. Our highly-rated services include:
Flat rate pricing at competitive rates
Materials and tools included
All cleaning team members are background-checked
Secure and efficient online payment
100% Satisfaction Guarantee
With several years of experience with office cleaning in the Carmel area we can also provide local testimonials and referrals to give you extra peace of mind.
Carmel Indiana Office Cleaning Checklists 
Our standardized office cleaning checklist ensures your property is consistently serviced during every booking. We can provide cleaning services on a daily, weekly, monthly, or occasional basis. Our standard house cleaning checklist includes the kitchen, bathrooms, common areas, workspaces, hallways, and stairs. Our flat rate pricing is based on the size of your office, including:
Total square footage 
Number of workspaces
Number of bathrooms
Size and number of kitchens
Your scheduling needs
Additional requests
Our flexible online booking and payment system means that you can easily request service based on your business's schedule.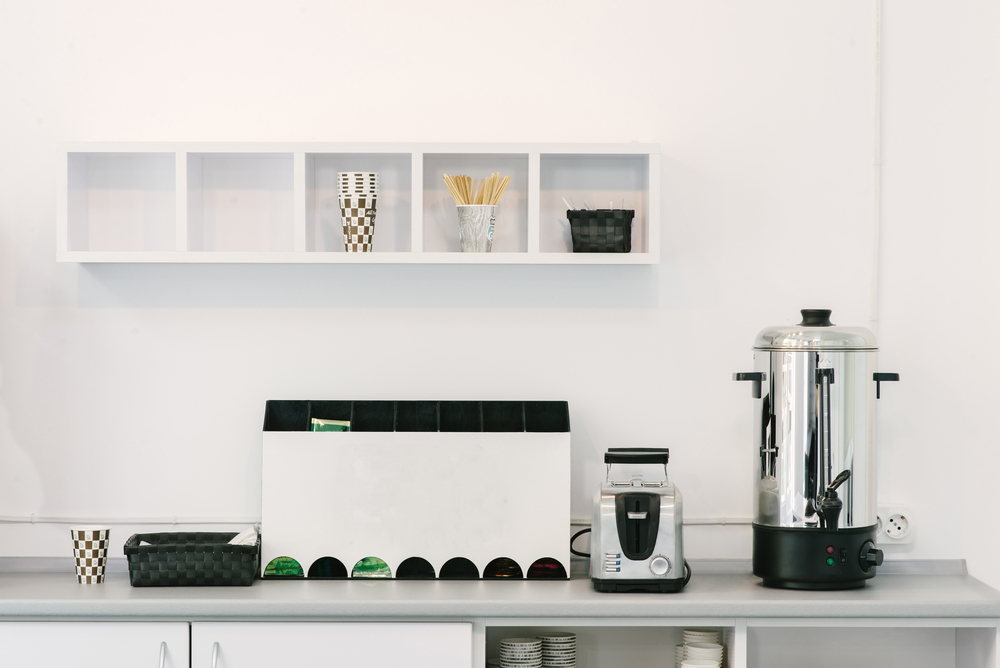 Kitchen Office Cleaning
Weekly, bi-weekly or monthly cleanings ensure that your kitchen stays clean and sanitized. Our office kitchen cleanings include a wipe down of all surfaces, appliances, floors, range, and microwave. We will also scrub the sinks and empty the garbage. Additional deep cleaning services for the interior of the refrigerator can be added for a small fee.
Office Bathroom Cleaning
We know that clean bathrooms are an important part of keeping your office staff safe and happy. Our office bathroom cleanings include a wipedown of all surfaces, cleaning of the floors, and scrubbing of the sinks. We also clean and disinfect the toilet, remove the trash, and polish your mirrors. Additional bathroom services may be requested as needed.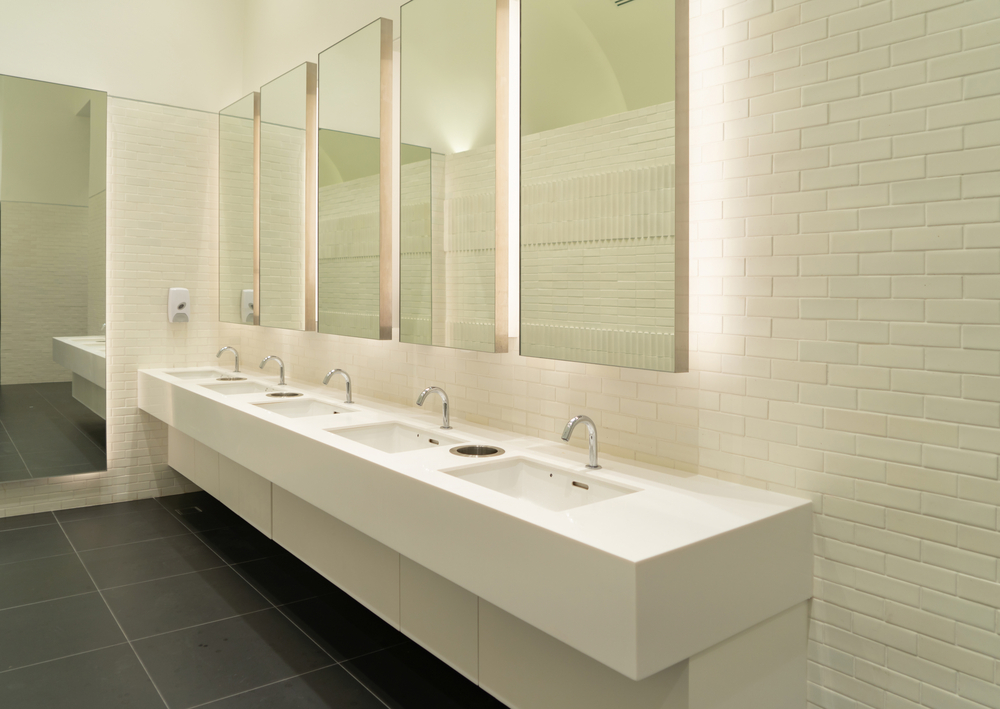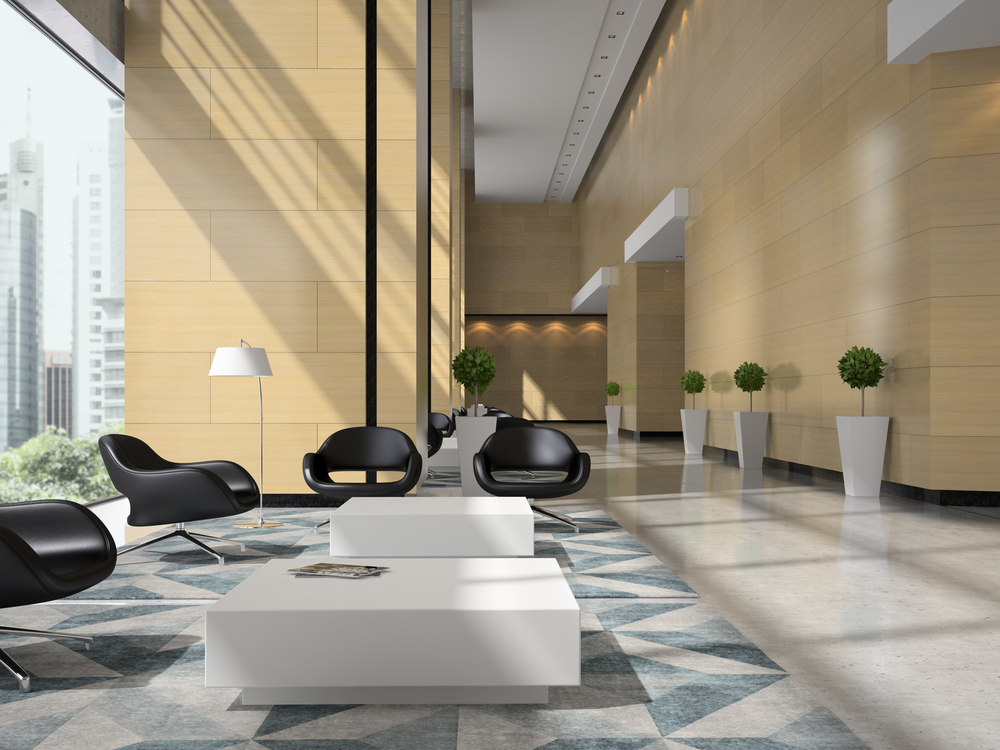 Common Area Cleaning
Our office cleaning includes attention to common areas like hallways, entryways, lobbies, waiting rooms, and stairways. We take time to vacuum and mop the floors, dust all surfaces, empty trash cans, clean mirrors, wipe down baseboards and dust all reachable lighting fixtures and switches during your office cleaning appointment.
Additional Commercial Cleaning Services
We understand that every property is unique and provide customizable cleaning services to meet your changing needs. Choose from additional deep cleaning services that can be booked with your regular service:
Interior fridge cleaning 
Inside oven cleaning
Blind cleaning 
Ceiling fan dusting & wipe down
Need something different? Book a free estimate with your team to learn more about our custom cleaning options.
Book a Free Carmel Office Cleaning Estimate
All of our office cleaning services in Carmel, Indiana are charged based on the size and details of the job. During your free estimate we will note the total square footage of the space, number of bathrooms, and your scheduling needs before providing a competitive price. Get in touch with our team today.
Cleaning Services Include: Office cleaning, commercial cleaning, janitorial services.
Office Address - 1829 Randall Road. Phone Number (317) 650-8031 or contact us online at www.correascleaningservices.com
We are open Monday through Saturday and between the hours of 8 am to 6 pm EST!