Office Cleaning Service Indianapolis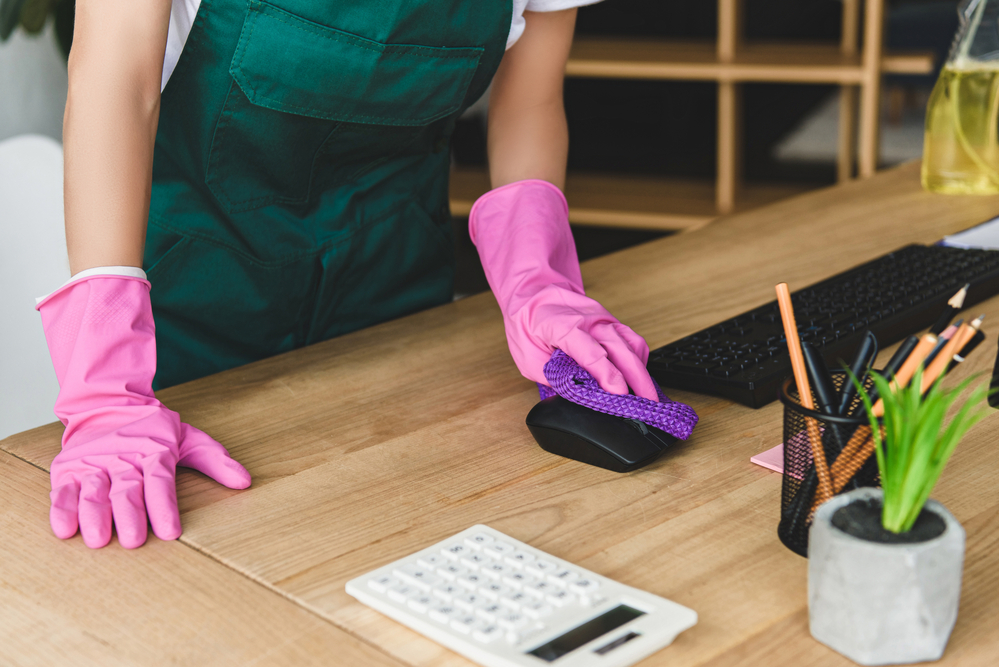 Correa's Cleaning Service provides reliable, high quality office cleaning service to Indianapolis and the surrounding Metro area. With more than 15 years of experience in the industry, our professional cleaning service offers trustworthy and thorough support for both small and large offices throughout the region. All of our cleaning team members are vetted, trained and background checked before starting the job. We provide office cleaning service and commercial cleaning for a range of property types, including:
Small and large offices 
Retail locations
Lobbies & common areas
Vacation rentals
Studios and medical offices 
Shared workspaces
HOAs
Our cleaning services can be booked on a daily, weekly or monthly basis depending upon your needs. Every appointment has a flat rate fee based on the size of the property and other unique needs. Get in touch for a complimentary estimate today.
Professional Office Cleaning for Indianapolis
Our office cleaning service will help you keep your kitchen sanitized, tidy, and easy to use. Our kitchen cleaning service includes:
Wipe down & sanitizing of all surfaces
Cleaning and wipe down of the sink and backsplash
Interior and exterior microwave wipe down
Exterior cleaning of appliances (refrigerator, coffee machine, etc.) 
Emptying of trash
Dusting of reachable light fixtures
Vacuuming, sweeping and mopping of the floors
Refrigerator cleaning can be added as a deep cleaning service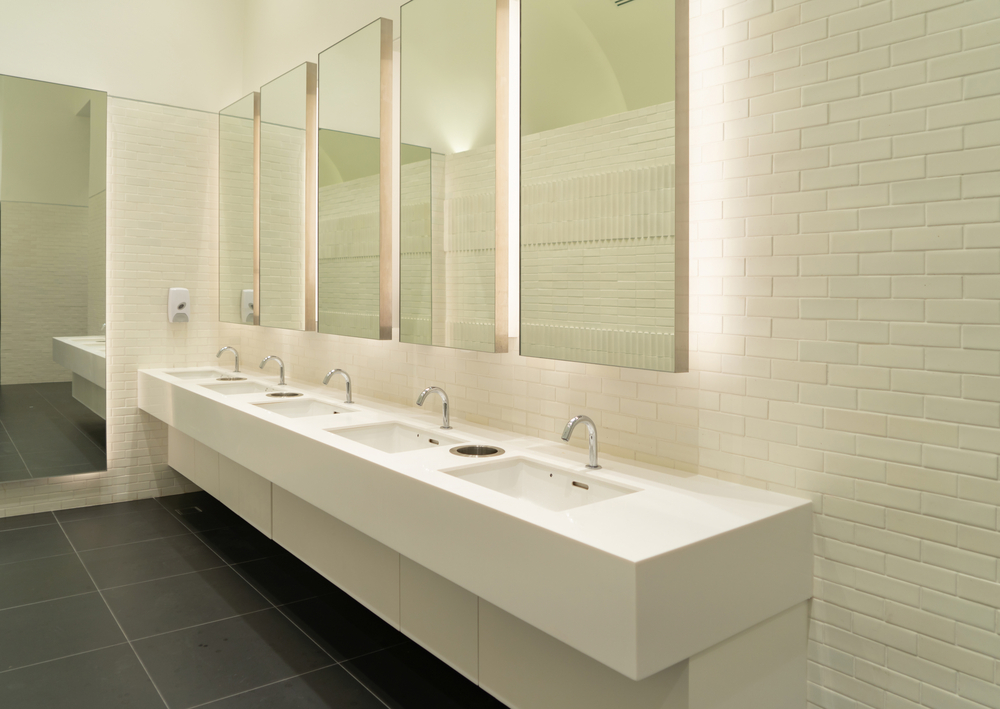 Bathroom Cleaning Services
The bathroom is one of the busiest areas of your office and needs regular attention to stay clean, sanitized and comfortable. Our office cleaning service in Indianapolis includes:
Sanitizing and wiped down of sinks, door handles, light switches and other surfaces
Dusting of reachable light fixtures 
Mopping of the floors
Toilet cleaning
Emptying of the trash
Common Areas
Keep your common areas sparkling and clutter free with regular office cleaning service. During our visit cleaners will:
Dust and wipe down all reachable surfaces
Wipedown all appliances 
Dust reachable light fixtures & picture frames
Empty trash 
Vacuum, sweep and mop the floors
Hallways & Entryways 
Your hallways and entryways should be dust-free with clean floors. Our office cleaning service includes attention to these often neglected areas, including:
Dusting of furniture and reachable surfaces
Dusting of mirrors, picture frames and reachable lighting fixtures
Sanitizing of door knob and other high-traffic areas 
Vacuuming, sweeping and mopping of the floors
Deep Cleaning Services
While booking your office cleaning service you may choose to add regular or occasional deep cleaning services. We offer:
Interior refrigerator cleaning
Blind cleaning 
Interior oven cleaning 
Interior window cleaning 
Cleaning of ceiling fans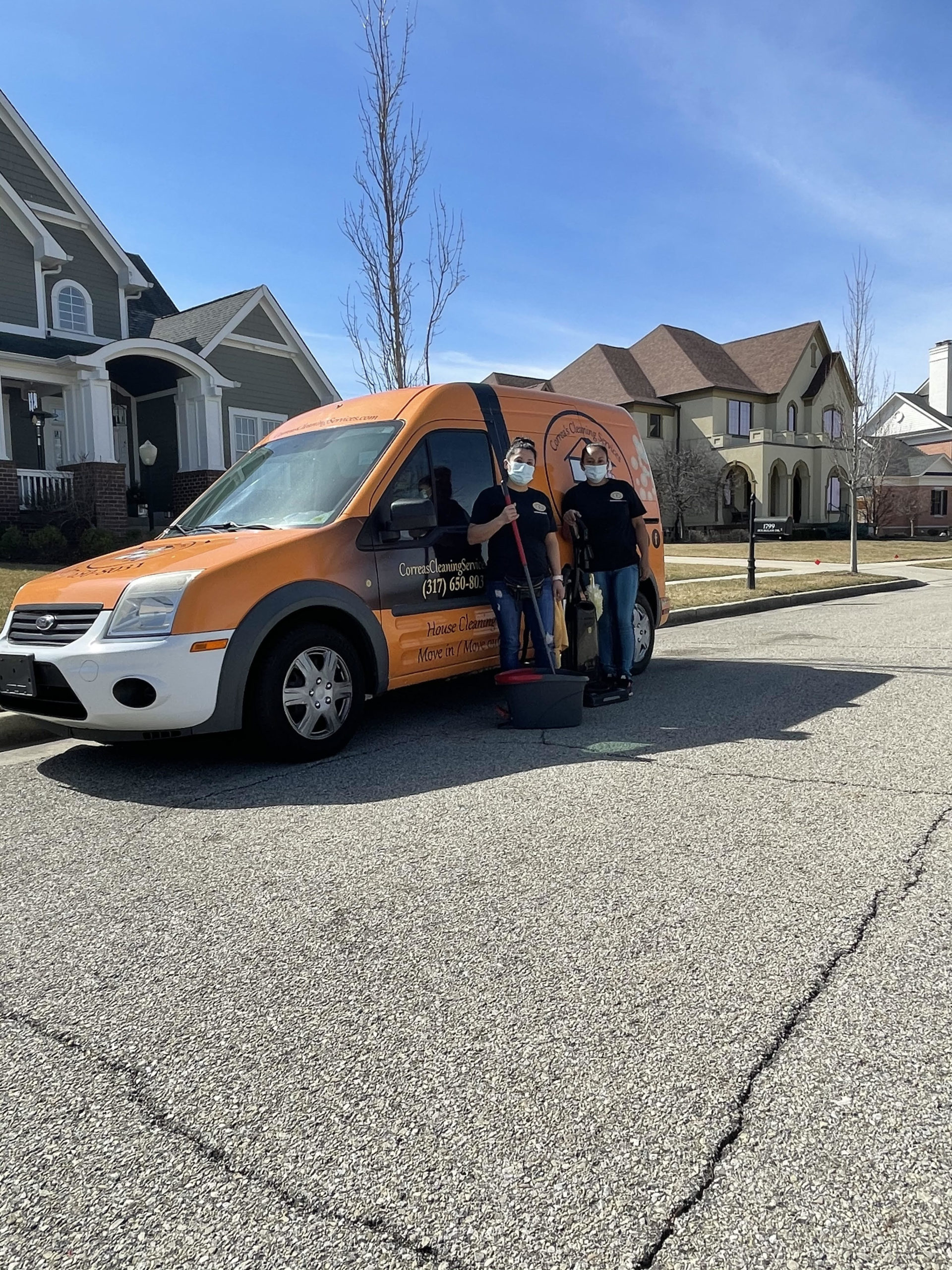 Reliable Office Cleaning Staff
At Correa's Cleaning Service we only hire the best staff in the Indianapolis area. We know our customers value reliability, trust, and attention to detail and strive to maintain these qualities with every appointment. All of our professional cleaners are background checked before working with our clients. All cleaners arrive on time with the correct tools and materials to complete your office cleaning service. Read more about what other clients have to say on our Testimonials Page.
Flat Rate Pricing & Easy Online Payments 
We understand that our clients are busy so we have taken care to ensure that our office cleaning services are fast, convenient, and easy to manage. With secure online payments and simple flat rate pricing you'll never have to worry about hourly fees or cash payments. Each job is estimated according to size, number of bathrooms, kitchen, and additional custom needs. Our commercial cleaning services are designed to make things fast and simple, including:
Flat-rate pricing
Convenient online payments 
Materials and tools provided 
100% satisfaction guarantee
Flexible booking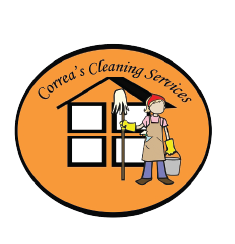 About Correa's Cleaning Services
Correa's Cleaning Services was founded by Ana Correa, an experienced cleaner with over 15 years in the industry. Ana set out to create a world-class cleaning experience for commercial and residential clients across Indianapolis and beyond. All cleaners undergo a thorough background check and vetting process. We provide cleaning services for homes, apartments, HOAs, offices, retail spaces, co-working sites, rental properties, vacation homes and more. Get a complimentary estimate from our team or get in touch for additional information about our services.